Caesar's Mushroom Salad Like a Carpaccio.
Most mushroom recipes cover familiar ground, from an everyday risotto to mushroom soup.
This is different.
This is a recipe shared with us by Spanish chef and mushroom lover, Xavier Pellicer.
It's a delightful salad you can make at home, just for the pleasure of it, or to impress friends and family.
The original dish can be found in season at chef Xavier Pellicer's award-winning restaurants in Barcelona, Spain.
This recipe is for 1 person.
Caesar's Mushroom Salad Ingredients:

1 beautiful and smooth Caesar's mushroom (about 120 g)
Garlic oil
Chive oil
Smoked oil
Chopped chives
Flowers
Sprouts
Salt
Salt flakes
Black pepper
Preparation and presentation.

Clean the Caesar's mushroom carefully. Remove the white part which is not edible. With the help of a paring knife, peel the stem and remove the "skin" of the orange part.
Don't rinse with water, never! You can finish cleaning the spores with the help of a brush.
Slice with a mandoline. On the plate, place the flowers and dress them with garlic oil, chive oil, smoked oil, salt, black pepper, and chopped chives. We make this operation 3 times, overlapping the Caesar's mushroom slices to form a flower shape.
Finally, decorate with the flowers and sprouts and add a little salt flake.
And enjoy!
Related Topics:
Our interview with Xavier Pellicer – Spanish chef, and lover of mushrooms.

In this interview we talk with renowned Spanish chef, Xavier Pellicer, about cooking with mushrooms. The interview...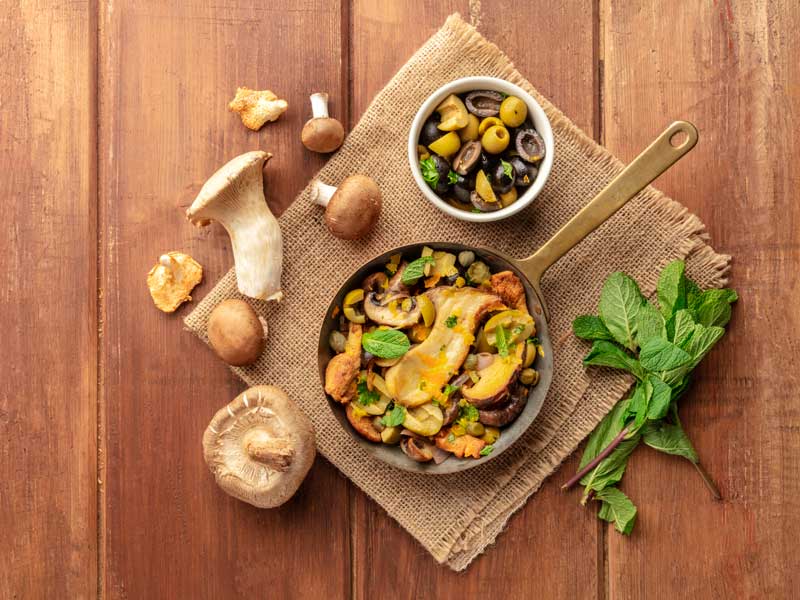 The nutritional value of mushrooms in your diet is greater than you think.
Mushrooms are dense with nutritional value and a variety of textures and flavors… including chicken, lobster and shrimp! Read the full article...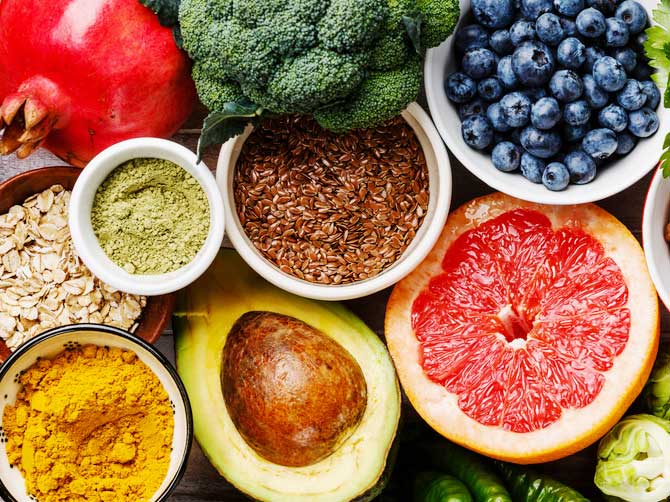 Are mushrooms a superfood? Yes! Even if most people don't know it.

Superfood lists overlook mushrooms, despite their health benefits. Find out why mushrooms should be on the superfood list. Read the full article...

Before you go, please tell us what you want to know more about... 
Create your own user feedback survey