Quick and easy Basque Mushroom Toast.
This recipe was inspired by a Basque tapas restaurant in Boise, Idaho. 
Idaho's Treasure Valley has a thriving Basque community, and you'll find multiple delightful Basque restaurants to try if you ever visit the area. The food is down to earth and feels home-cooked — there's no sense of mass-scale production.
One of the standouts on the tapas menu — and there are many — is a delicious toast point topped with sautéed sliced mushrooms and a perfectly over-medium egg, where the yolk is golden but not runny. 
These are the ingredients you'll need to make your own Basque mushroom toast…

One pound of mushrooms — you can use creminis, portobellos, buttons, or something a little wilder like shiitake, if that's available. Whatever mushroom you like best, that's the one you should choose. 
On this occasion, we're using Shiitake mushrooms. They're so much more tasty and nutritious than regular button mushrooms!
This recipe is for 4 servings.
4 eggs
4 pieces of high quality bread — sourdough is a good choice. 
1 tsp granulated garlic
½ tsp Kosher salt
½ tsp pepper
¼ cu butter 
Cooking oil
Instructions on how to make Basque Mushroom Toast.

Step 1: Clean the mushrooms

Don't rinse them under water. Instead use a moist towel and wipe down the cap of each one. It takes more time, but your mushrooms won't get waterlogged.

Step 2: Slice the mushrooms. 

How thin? Aim for about a quarter of an inch. When in doubt, err on the side of thinness.
Should you include the stems? That depends on the mushroom. Shiitake stems can be a little tough and woody, so many chefs discard them, or keep them for a soup or stew.
Step 3: Melt the butter.

Heat a sauté pan over medium heat. Melt a half a stick of butter.  
Step 4: Sauté and season the mushrooms.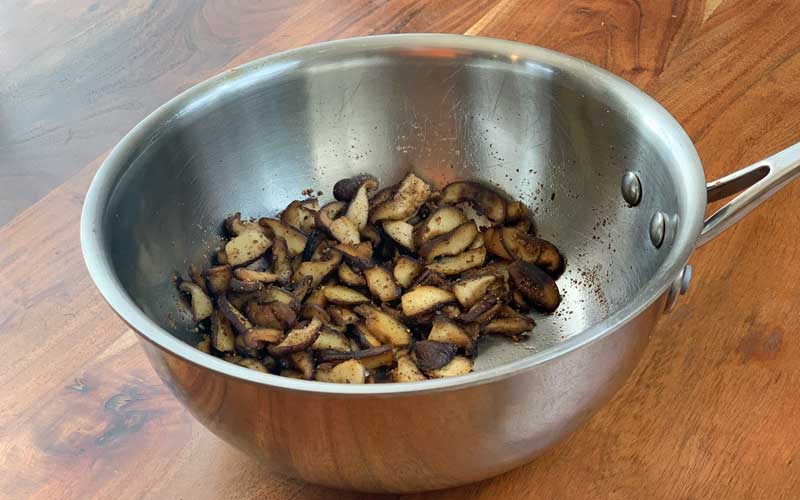 Add your mushrooms to the pan. Sauté them over medium heat for a minute or so. Sprinkle the garlic, salt, and pepper over the mushrooms.
Continue sauté, stirring often, until the mushrooms release their moisture—about five minutes. Remove them from the heat.

Step 5: Cook your eggs, and toast the bread.

Heat a clean pan with a flat bottom over medium heat for a minute or two. Add a drizzle of cooking oil to coat the bottom of the pan. Gently crack the eggs into the pan.
Cover and cook for one minute. Flip the eggs and cook uncovered for one minute more. Remove them from the heat. Meanwhile, toast the bread.

Step 6: Assemble your Basque Mushroom Toast.

Butter your toast. Add a layer of mushrooms. Then top it with an egg. Garnish with a little parsley or diced scallions.
Enjoy! 
Related Topics: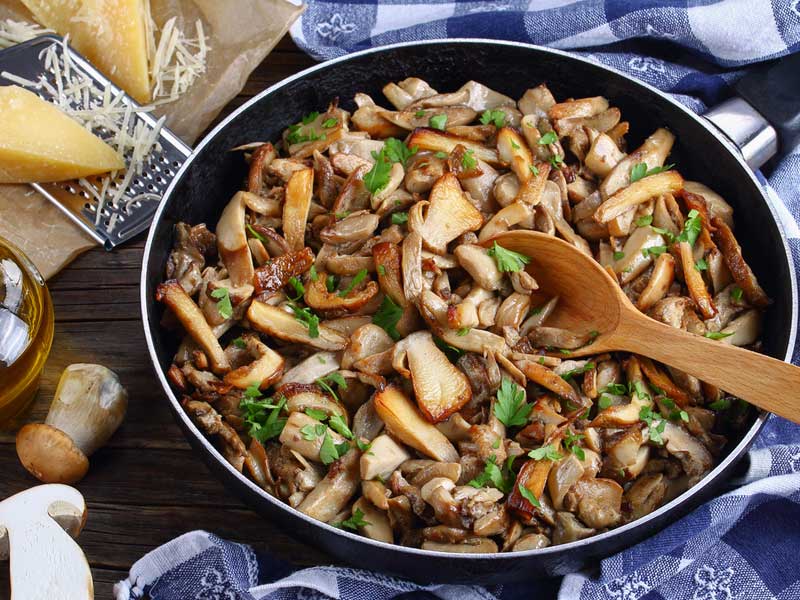 Original mushroom recipes shared by mushroom lovers from around the world

These mushroom recipes include home-cooked favorites, plus exotic dishes from famous chefs who love to cook with mushrooms. The recipes...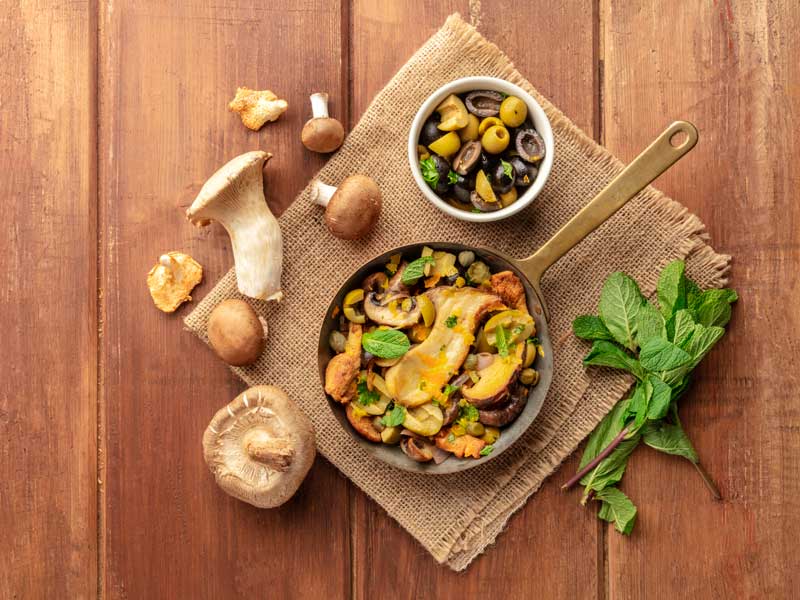 The nutritional value of mushrooms in your diet is greater than you think.
Mushrooms are dense with nutritional value and a variety of textures and flavors… including chicken, lobster and shrimp! Read the full article...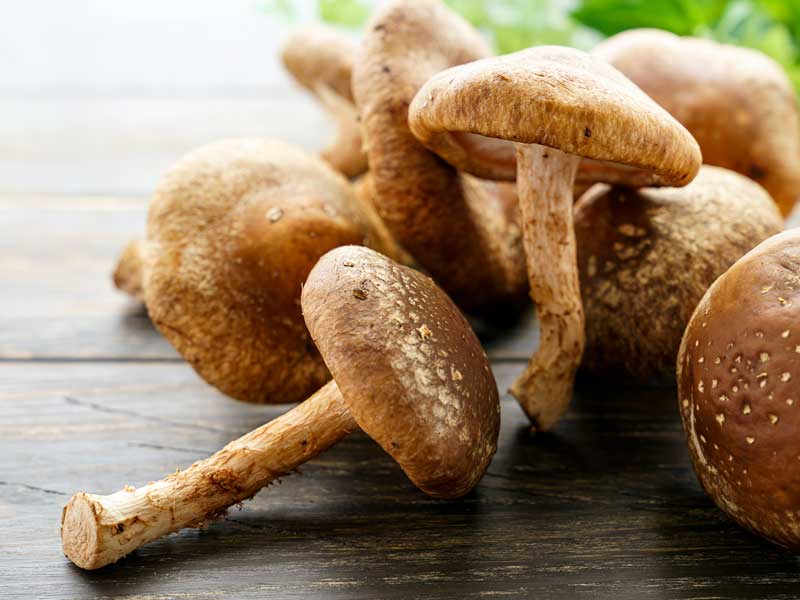 Shiitake Mushrooms are one of the world's most widely cultivated culinary mushrooms, second only in popularity to the common "button" mushroom. But it also boasts powerful medicinal qualities. In traditional Chinese and Japanese medicine, Shiitake mushrooms have been used to alleviate arthritis and treat diabetes, high blood cholesterol and immune deficiency. More on Shiitake…

Before you go, please tell us what you want to know more about... 
Create your own user feedback survey